Loki – Mini Golden Doodle
We contacted Lucas after our mini golden doodle, Loki, was just over a year old.  Although Loki was a great pup, he unfortunately had developed some undesirable habits, including a guarding issue that seemed to be getting worse by the week.  We tried to resolve the issues ourselves by reading articles, watching videos and speaking with the trainer from our local puppy obedience classes but nothing seemed to work.
After a particularly bad guarding incident we reached out to Lucas for help. Lucas listened to our description of what was happening and asked us to describe what we'd like to see with Loki upon his return to us.
Although we worried about being separated from Loki, Lucas assured us it was required to eliminate the bad habits and to replace them with good behaviours. Throughout the time period Loki was away, Lucas provided regular updates, including videos, on how the training was going.  It was utterly amazing to see Loki's transformation under Lucas's training and how much Loki seemed to be enjoying it.
Before Loki returned home, Lucas patiently trained the entire family so that Loki would continue his good behaviour. By the time Loki came home we felt confident, ready and excited. The post-Lucas trained Loki is beyond expectations. A true metamorphosis!  We are now able to walk Loki off-leash (which he loves) and know he will return when called, walk him on-leash without constant pulling, he listens attentively, relaxes on 'place' without wandering around the house getting into mischief, and the biggest thing for us is that the guarding issue has completely vanished.  
Training outcome aside, the service Lucas provided (and continues to provide by being available for any questions) is exemplary. We are truly impressed with Lucas and the support he offered and how much he cared about setting us and Loki up for long term success.  
Training with Lucas has completely changed the relationship with have with our dog and we can't recommend him highly enough.
Tara Karssing & Warren Hoppe, 2021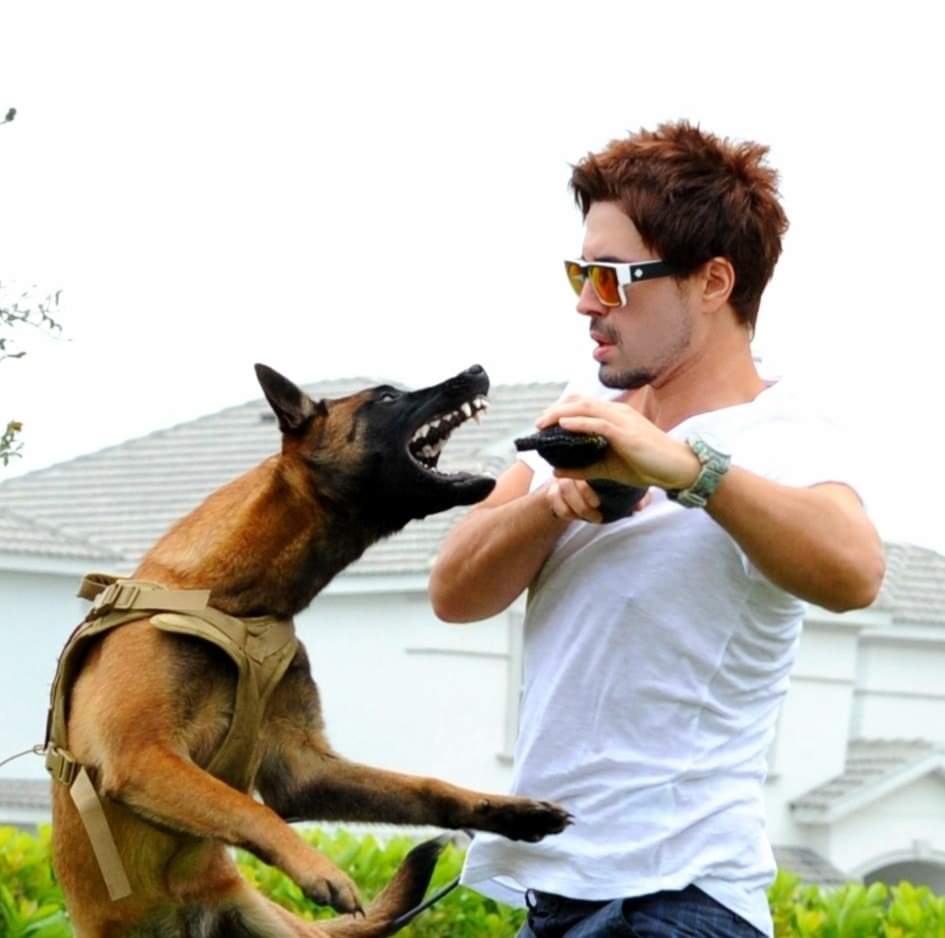 Contact us with the form below.