Louis – Standard Berendoodle
We picked up Louis in late 2013. She was a fluffy bundle of energy and stubbornness. 
At 2 years of age we decided that she needed some intensive obedience training so that she could become a part of our family, not the boss of our family. 
We were frustrated with all her behaviours; come, sit, off, down, stay, and leave it. Those were just words to her, they did not have any meaning.  She would ignore all of the family members when given a command. 
As we don't have fencing around our property if was important that she learn to respond to the basic commands to keep her safe. 
My only expectation and hope was that she would become a well mannered dog and she would listen to the "come" and "leave it" commands, anything else was a bonus. 
Lucas kept us updated on her training with videos that he posted to us.  After 6 weeks Louis had completed her training. When I picked her up Lucas spent an hour with me showing how he trained her and how to use the e collar. 
This was an important part of the training so that I could replace Lucas and Louis would then listen to me.  Fingers were crossed that this would transfer to me when I went home!
Louis did do a second visit when she was 3 years old. This was a refresher for the basic commands and to learn the "heel" command. We only walk off leash so I needed her to respond when a car or bicycle was approaching.
4 years after spending time at SwissRidge, Louis still retains all of her "Lucas training".  Although we don't practice our commands as often as we should, Louis is quick to remember and respond to them. A high value treat is a nice reward. 
I would highly recommend Lucas for any training or problems you have with your dog.  He is kind, calm and firm when he works with the dogs.
Louis loved training with Lucas. 
We can't thank Lucas enough for helping make Louis a well mannered part of our family!!
– patty kilty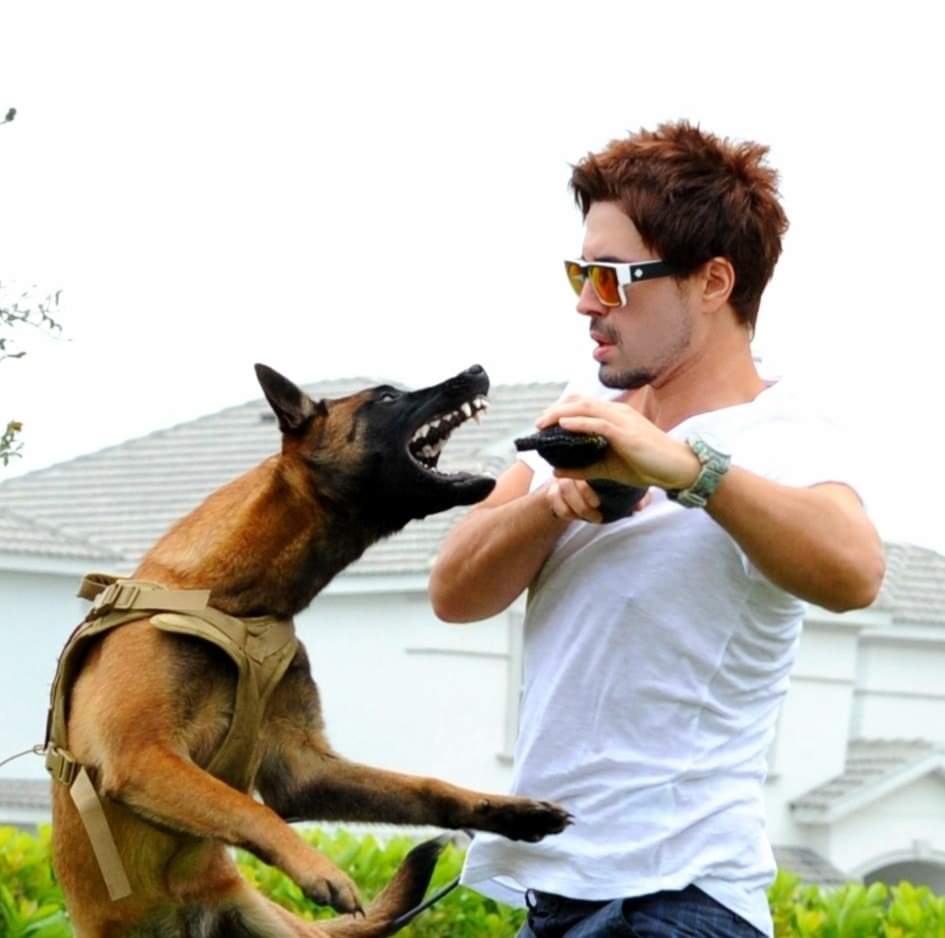 Contact us with the form below.