What the clients are saying
Selah – American Bernedoodle
"I highly recommend Lucas's online training program. His dedication, knowledge and approach ensures successful and rewarding results if you practice.
I signed up to train my four year old ABD and had terrific results and now use it to train my new ALD puppy."
Bernie – Standard Bernedoodle
"The online training with Lucas Mucha surpassed my expectations and made me want more lessons in the near future.
He taught me how to be more consistent with my training, about non verbal cues, and how to make my dog comply with my commands."
Willie – Australian Goldendoodle
"When we dropped Willie off with Lucas for training last September, I was hopeful but skeptical.  My 4 year old mini goldendoodle Willie has always been happy go lucky,  great with kids, dogs and loves everyone but he had some pretty bad habits that I couldn't seem to resolve on my own or with the help of other trainers." read the full story…
Gemi – Standard Berendoodle
"We were excited to learn we were getting a SwissRidge puppy. We knew from reputation, we were getting a pup with an excellent temperament. Gemi had two months of SwissRidge Imprint Training and two grades of formal professional Obedience Training once Gemi came home." read the full story…
Riley and Daisy – Bernedoodles
"Almost 3 weeks after getting our Riley and Daisy back!  It's been amazing – the dogs are calmer, more responsive and get to do way more stuff. We're walking 3-5k a day – longer and more enjoyable walks always with some free run around time for the pups!  Walks before were short and… read the full story…
Joey – mini Berendoodle
"Our dog, Joey, was a happy, playful, very energetic puppy. As she grew up, she started to display on-leash aggression. It progressed to the point where we could not walk her within sight of other dogs. She would bark, lunge and snarl, surprising (or scaring) owners and dogs passing by.  read the full story…
Blizzard – Standard Bernedoodle
"Lucas really is a dog whisperer. I started taking private lessons with him after getting my second dog, and I'm so pleased with what I have taken away from our lessons. Lucas has taught me how important it is to be a gentle yet firm, consistent leader. He has provided advice on so many topics, from introducing a second dog to the pack, to counter surfing, hand shyness, fears of certain things, to…" read the full story…
Roscoe- Standard Goldendoodle
"We have held off giving feedback, because I wanted to make sure I wasn't still in a dream! Our pup, Roscoe, has now been home with us for 6 weeks. And from the day he returned right up to today, he retains the training and behavior he demonstrated at the conclusion of the training with Lucas." read the full story…
Louis – Standard Bernedoodle
"Four years after spending time at SwissRidge, Louis still retains all of her 'Lucas training'.
I would highly recommend Lucas for any training or problems you have with your dog.  He is kind, calm and firm when he works with the dogs. Louis loved training with Lucas. "
read the full story…
Loki – Mini Golden Doodle
"We are truly impressed with Lucas and the support he offered and how much he cared about setting us and Loki up for long term success.  Training with Lucas has completely changed the relationship with have with our dog and we can't recommend him highly enough." read the full story…
Theo – Standard Bernedoodle
I just finished the training course with Lucas and my pup Theo. It is the best behavior shaping dog training I have ever taken, for Theo and for me!
The video course approach is very methodical and the homework, and 1:1 time with Lucas on weekly calls was great. Although Theo had prior puppy training he was becoming too excitable for me to control on our walks and when family came to our home.
Yes, you can train your dog!
Learn and use the same proven system I use to train all of my inboard clients dogs.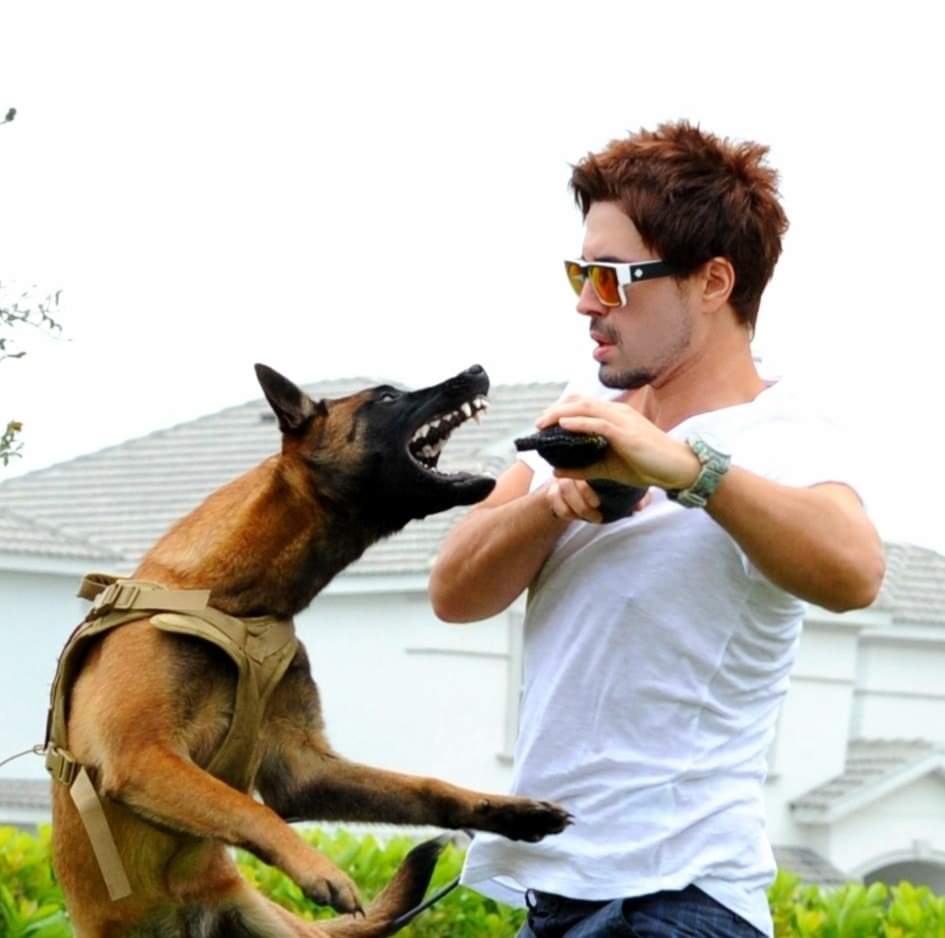 Contact us with the form below.